From Schiphol Airport to the VU
Train to Amsterdam Zuid Station (6-7 min); see further 'From Amsterdam Zuid station'. Do not take the train to Amsterdam Central station, but trains with final station Utrecht, Eindhoven, Enshede, Maastricht. All these trains stop at Amsterdam Zuid (first stop).
Bus 341 direction Amsterdam Zuid Station (25 min) – exit: De Boelelaan / VU
From VU to Schiphol airport
From station Amsterdam Zuid Station (10 minutes walk), Schiphol Airport is one train stop. Take direction Hoofddorp Den Haag, Leiden or Schiphol Airport ; Note: Ensure to arrive at least three hours before your flight leaves, because currently there are long queues for the security check.
From Amsterdam Zuid station to the VU
It's a 10-minute walk to VU Amsterdam from Station Amsterdam Zuid.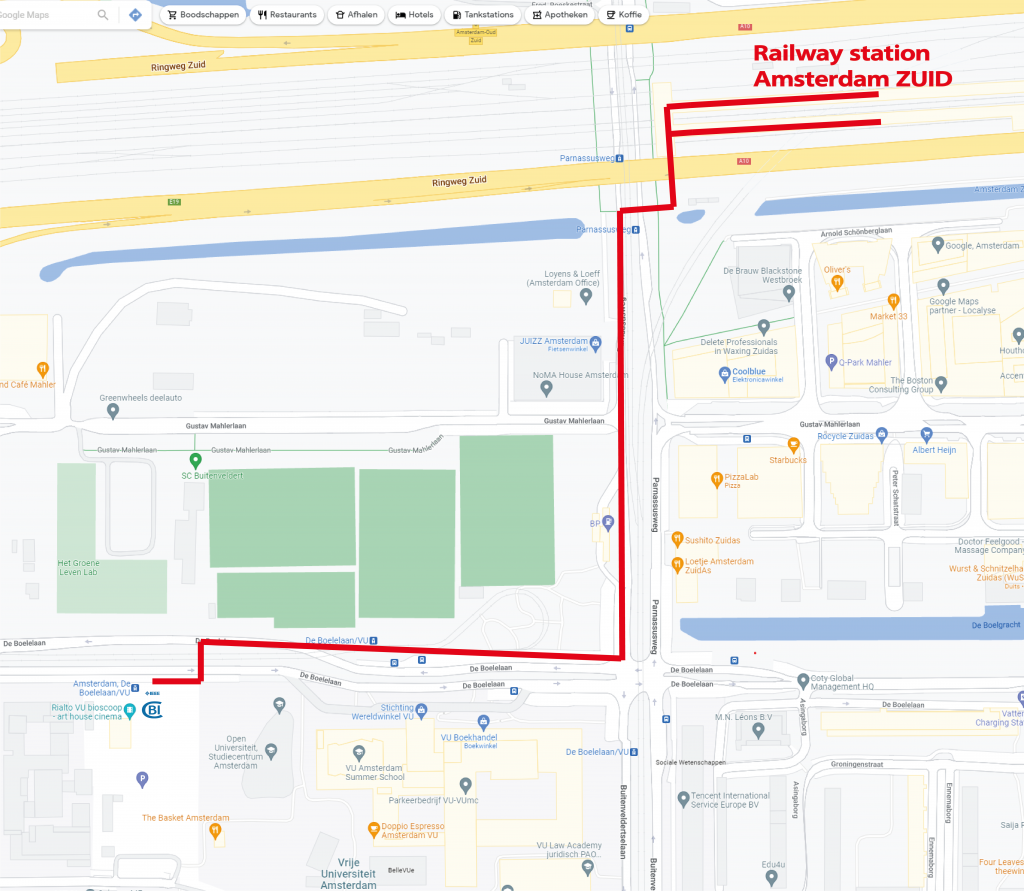 Using public transportation
get off at De Boelelaan / VU:
Metro 52 Amsterdam Zuid, and walk from the station to the VU
Tram 25 direction Amstelveen Westwijk
Bus 62 direction Haarlemmermeerstation
Bus 242 towards Mijdrecht Centrum (Monday to Friday between 2:30 pm – 6:00 pm)
Bus 341 towards Hoofddorp Spaarne Gasthuis
Bus 346 direction Haarlem Station
Bus 348 direction Uithoorn
Bus 358 towards Kudelstaart